So, it looks like things are looking up and going up! Necklines that is and I love it.
Think lace, peter pan collars and beautiful prints. Here are a few of some favourites, I especially like them under a pretty cardigan now that it's winter.
The
Alice + Olivia
Andrea Silk Peplum Top
This would be perfect to brighten up your outfit, this print will be so versatile too! The peplum can be difficult though, so for those of you who are like me it's not as flattering if you have big hips.
MARC BY MARC JACOBS Top - Lily Lace Short Sleeve Shirt
Yay! This is perfect. Lace and a peter pan collar in once :-) this shirt is fantastic. It will look great under cardigans and on it's own.
I love this slim tailored look, the scalloped collar just gives it that extra bit which is why this shirt makes the list. I think you'll be pleasantly surprised!
This shirt is fantastic, it looks great under a cardigan and tucked into a skirt. The collar is quite big and it's really cute, it's on sale now too so snap one up while you can!
In case you didn't notice, I really like white lace! :-) I'm still waiting on my equipment shirt to arrive from bluefly.com and this is so similar. It's really sweet and you could wear it with pants or skirts. White lace- you can't (really) go wrong.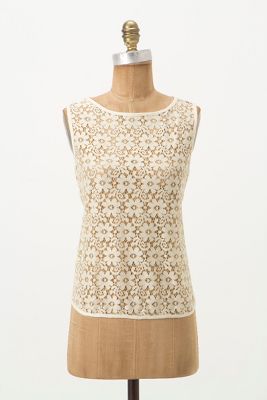 Happy Shopping!! :-)