Hello all! I have been a busy bee of late, so here is the update on what I bought in the last week.
Last week, I couldn't resist and this is what I bought:
Antipodium Last Resort Shirt Dress with Contrast Collar and Belt
off asos.com (now sold out):
http://www.asos.com//Antipodium/Antipodium-Last-Resort-Shirt-Dress-With-Contrast-Collar-And-Belt/Prod/pgeproduct.aspx?iid=2341951
ASOS WHITE Ribbed Jumper-
it's on sale and I am really loving this colour at the moment. We are about to move into Spring and it's cotton so it will be perfect:
http://www.asos.com//ASOS-White/ASOS-WHITE-Ribbed-Jumper/Prod/pgeproduct.aspx?iid=1704824
Paul & Joe Lipstick
- I bought True Red, I already have Voila and the Nude and they're such beautiful lipsticks. Really soft and moisturising, also off asos.com- note they aren't as dark as they may seem, they're quite sheer:
http://www.asos.com//Paul-Joe/Paul-Joe-Lipstick/Prod/pgeproduct.aspx?iid=652542
They're on sale- I have been looking at these shoes for some time now. I almost bought them last week and last night to my surprise they went on sale: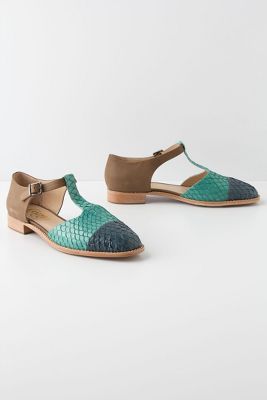 >
Candela Swimmer T-Straps
. What can I say, these are great. I love the fish scale leather! The colours work so well together and I think I'll be prancing about in these with much joy. They're selling fast so get them while you can- I haven't found them on any other site:
http://www.anthropologie.com/anthro/product/shopsale-shoes/24245938.jsp
And finally: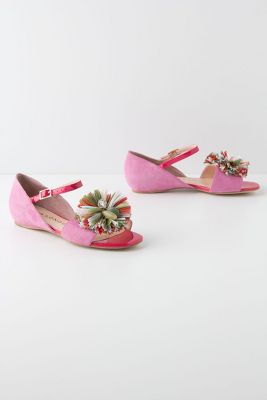 Sacha London's Revelry Mary-Janes
. I think all you can say is YAY! I love pink and I love ankle straps. The Pom Poms are so much fun and I will be happy when things warm up and I can wear these to brighten up my day. The different colours in the pom poms will make them easy to mix and match with various outfits. At Anthropologie:
http://www.anthropologie.com/anthro/product/shopsale-shoes/23919434.jsp
Happy Shopping!!
-Bianca & Orlando :-)